About Us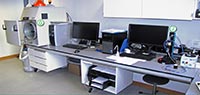 Karma Associates is a JPA Group company, dedicated specifically to mineral exploration, treatment and export. The group started mineral exploration in 1993 in Gandhidham, Gujarat India. This business expanded rapidly in a span of more than two decades and spread off shores to Middle East, Far East, South-East Asia China, South Africa and Europe.

With the experiences and expertise gained by its promoters Karma Associates, with its ancillaries has become a synonym of Quality Industrial minerals. We have emerged as a key player in Industrial minerals, Commodity chemicals and Specialty chemicals.

Being Exporters of Self Processed Minerals, we have least dependency on local traders and suppliers. This makes us supply consistently enhanced quality minerals at most economical pricing.

We have our own processing units along with some leased units to ensure that customers get the material with customized properties within minimum time frame.

We maintain our warehouse with sufficient stocks to meet immediate requirements of our clients. Our clients can thus be assured of timely deliveries as per their requirement.

To maintain and monitor the quality of our products up to the market standards and needs we have also established a modern laboratory plus R&D center with various advanced facilities to determine the Chemical & Physical qualities of our raw & processed material. We conduct strict periodic analysis and testing of raw material guarantees, quality as per client's requirement.

This laboratory also functions as a Research & Development center for determining the suitability of newly discovered leases for customer application. Here we are also working on mineral beneficiation so that more products can be utilized for commercial application in various industries.

Major Activities
Mineral Treatment We treat the various categories of Minerals with appropriate chemicals as per Industry Norms and Customers' Specification & Satisfaction.

Quality Testing
We are well equipped with in-house Testing Laboratory in order to ensure that the finished product meets the set quality benchmarks.

Research & Development
Our dedicated R&D Department strives to bring new product development and process improvisation from time to time in order to meet challenging industrial demands.